IdeaHub partners are involved in the running of the company in the form of collaboration on projects or sponsorship. IdeaHub partner can be any company (or individual), which aims to promote the enthusiastic imaginative people in their activities. This support consists in the following areas:
Providing an equipment for IdeaHub
Inputting developmental tasks in the form of diploma theses, or in another form
Providing an assistance to members of Idea Hub in solving technical problems
Providing a mentoring to newly emerging startup companies
Providing services to Idea Hub members on concessional terms
IdeaHub currently cooperates with the following partners
DYTRON s.r.o., a supplier of 3D and PLM solutions, helps businesses streamline their products' lifecycle.
We are experts in solutions for the automotive and aerospace industries, electronics, electrical and power engineering. Our added value lies in the knowledge of processes in companies in these industries.
We deliver top-of-the-line CATIA, ENOVIA, DELMIA, SIMULIA and 3DVIA applications from Dassault Systèmes to help companies develop and improve collaboration.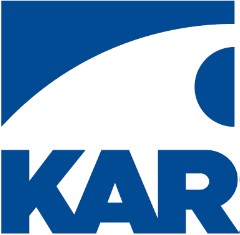 KAR group a.s. together with its subsidiaries, specializes in the provision of comprehensive service and car fleet care services for bus and truck customers. With its 17 repair shops, the KAR group's service network covers almost half of the Czech Republic's territory and is one of the largest service networks in the Czech market with a focus on service and repair services for buses, utility vehicles and trucks.
Productive systems, s.r.o.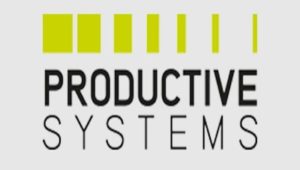 Together with our customers, we develop and implement tools and methods that are based on lean process principles, while fully responding to customer environments and the market situation. We help build long-term, efficient and flexible manufacturing systems and organizations. Basic activities: Projects and workshops focused on process optimization, staff training, expert associations, development and development of production system methods, expert coaching and mentoring, search and training of students and specialists.

Festo is the world's leading supplier of automation technology, as well as a company that is strongly committed to delivering industry training and education programs. Our goal: maximum productivity and competitiveness for our customers.
National Instruments (Czech Republic), s r.o.

NI's products address technical challenges across a wide range of industries. NI gives customers ready software such as NI LabVIEW, and modular hardware. The company operates in a wide range of industries such as automotive, aerospace, electronics, power engineering, wireless technology, and other industries.
FANUC Czech s.r.o. 
FANUC Europe Corporation, a subsidiary of FANUC Corp, the Japanese global leader in industrial automation systems, has its headquarters in Echternach, Luxembourg. From here, it provides a full range of services to its 16 European offices, including European sales and service, product support, supply chain, parts and repairs, marketing, human resources and administrative support.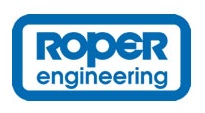 Moravian – Silesian Region 
Moravian-Silesian innovation center Ostrava, a. s. 
VŠB – Technical University of Ostrava 
Auto Tichý s.r.o. 
Epson Europe B.V. 
Moravian-Silesian  Automotive Cluster, o.s.  
Promoting innovation and increasing the competitiveness and export capabilities of affiliated companies, businesses and institutions operating in automotive.
Are you interested in IdeaHub activity and want to become a partner?